The initial process leading up to finally clearing our lot was very long - it took approximately eight months from when we closed on our land (which included designing our house, applying and waiting on approval for permits, and applying for and closing on the construction loan).
We had visited our land prior to closing in order to mark trees that we would like to keep and trees that could be removed. That way, when the loan did close, the land would be ready to clear and there would be no additional delays.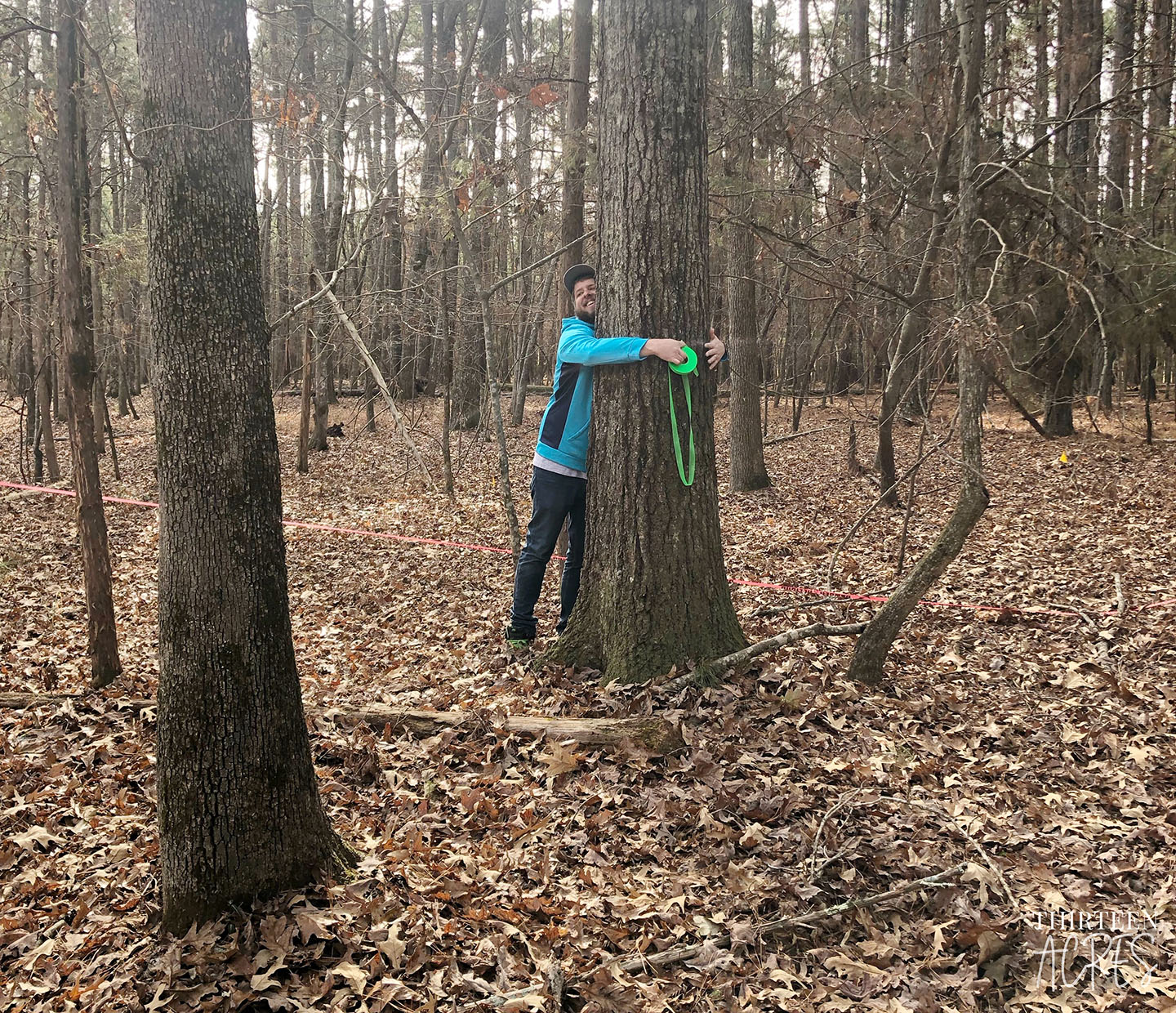 Our builder indicated that, without us marking anything, they would clear a 20-foot perimeter around where the house was marked. They would also clear a driveway, since they needed to get in and out with equipment. In addition to what they would already be clearing, we marked for a large rectangular area behind the house so we would have a decent sized backyard, while also marking some individual trees that we wanted to keep. We marked some trees that were further than 20 feet from the house for removal as well, so we didn't have to worry about them falling on our home.
We knew the clearing would begin in January, but when our builder emailed us the first week of January to say that equipment was being dropped off and it was going to begin getting cleared that day, we were ecstatic! We had waited so long to see some actual progress on our land, so this was very exciting!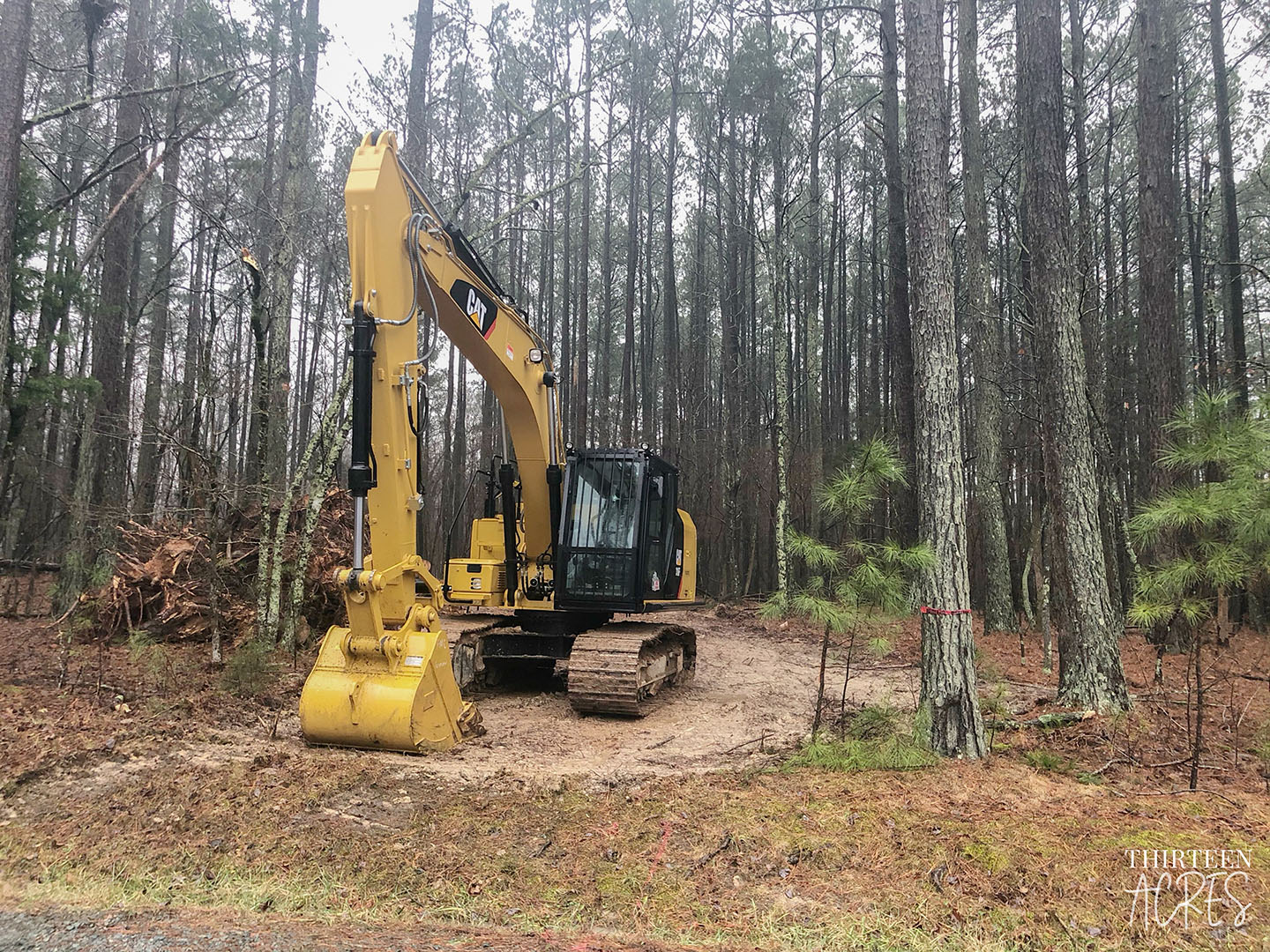 We went out to our land every few days (sometimes to find that they were still out there working, which was good, but meant that we couldn't see or do much and had to head back home).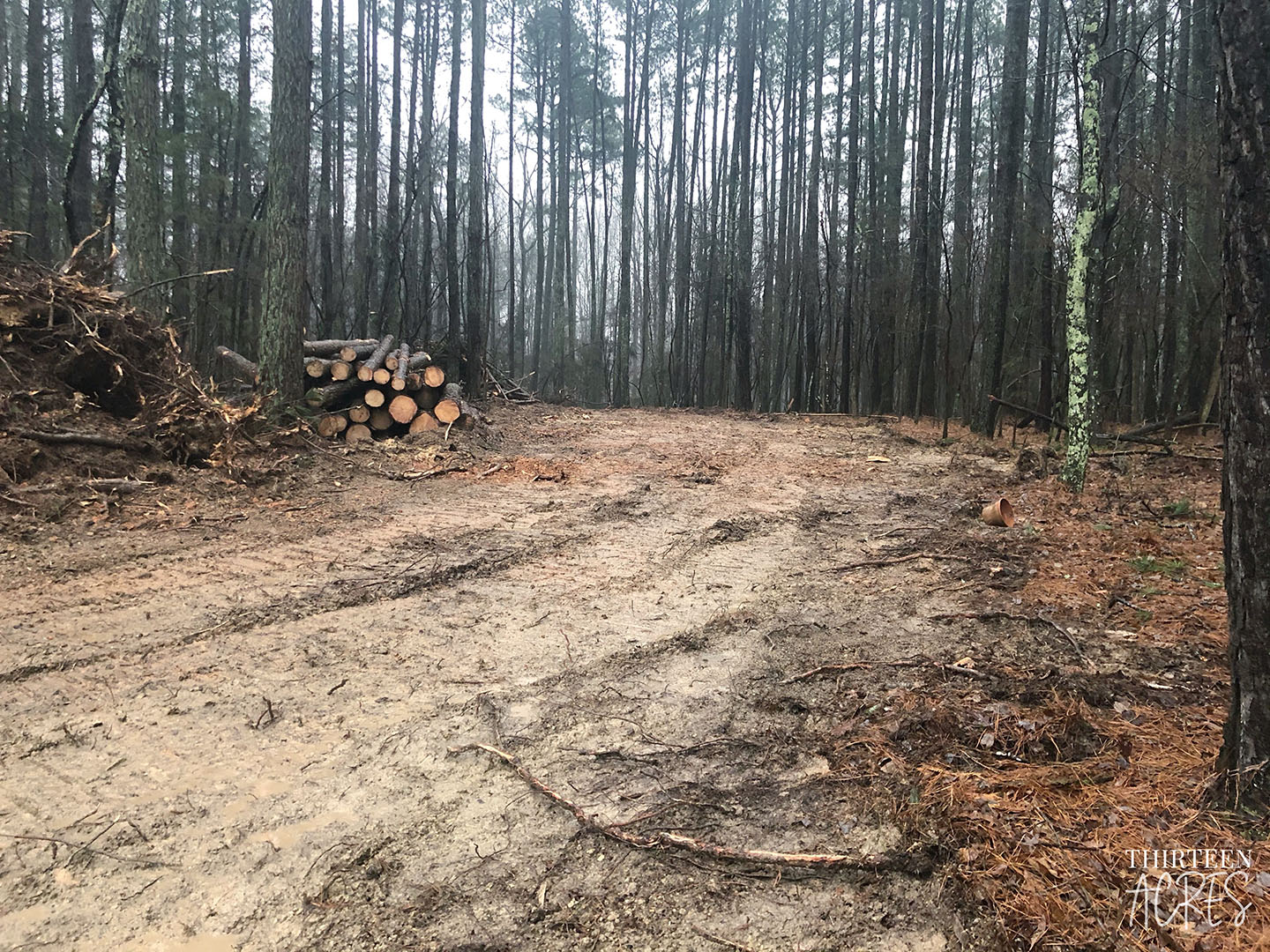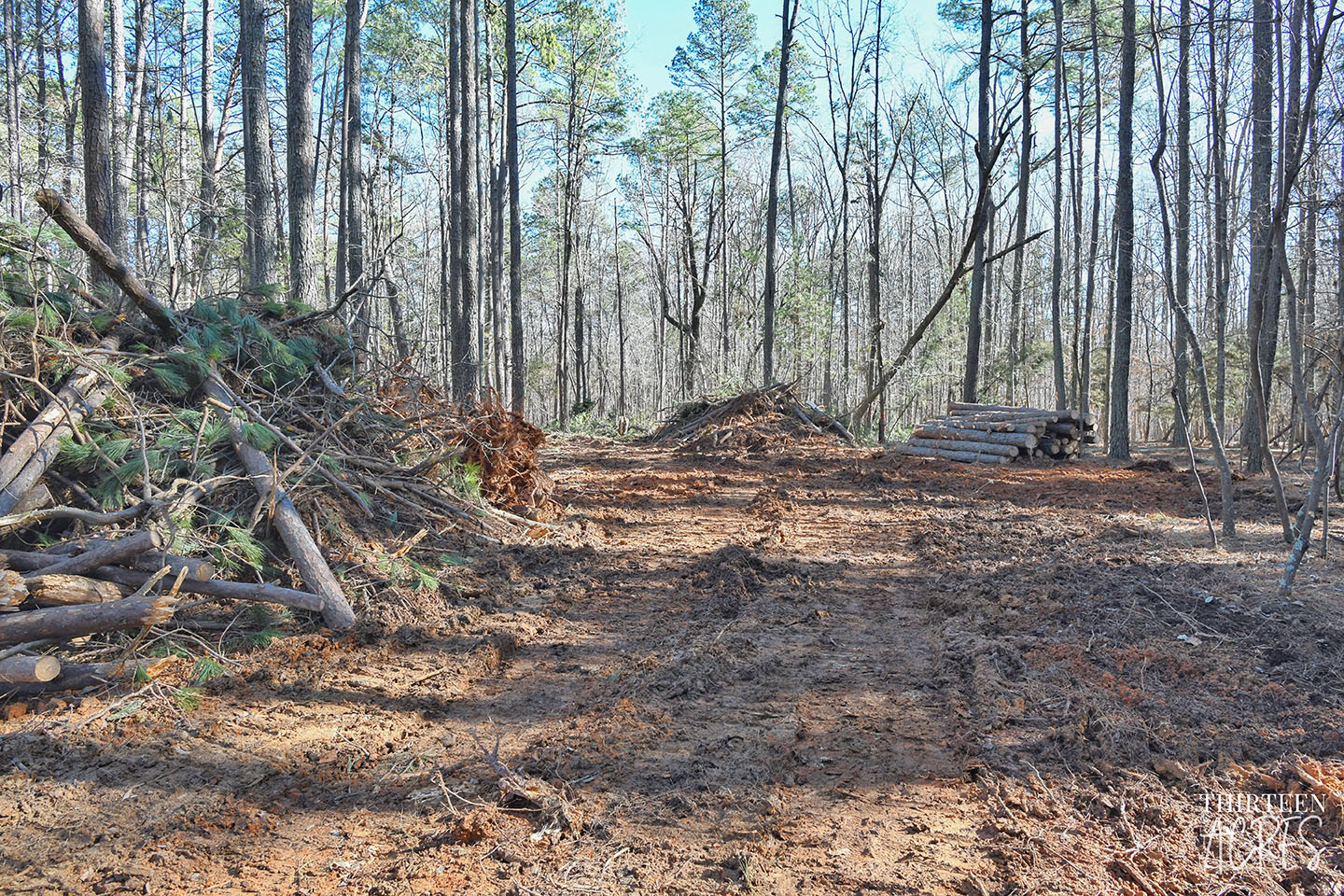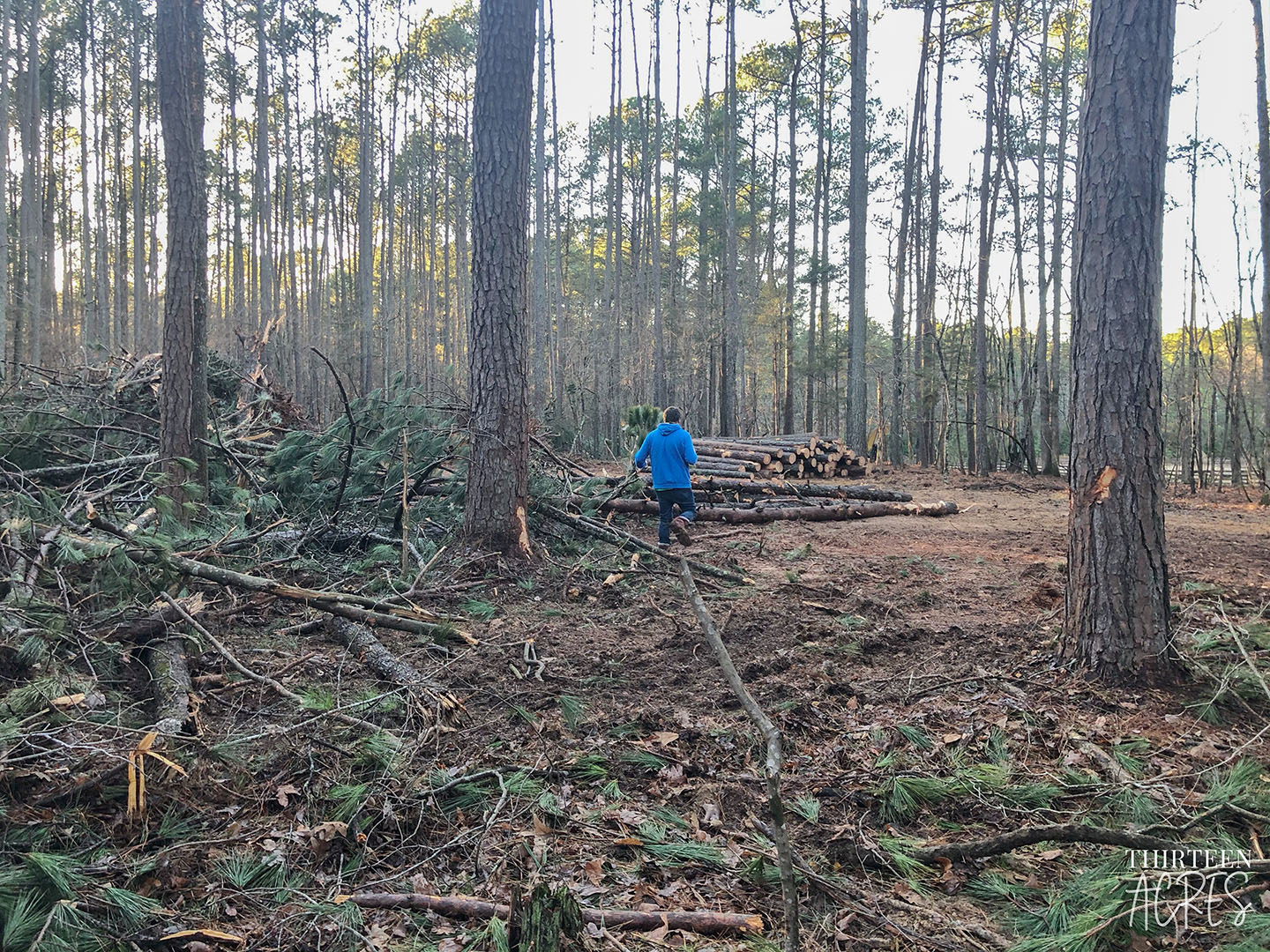 The actual clearing and grading of the lot took about two weeks, and it was very exciting to watch the progress!



It's very hard to tell, but in the photo below the corners of the house had been marked to begin digging for the footings, which is the next step in the build.