Finding a builder can be a daunting task. It was especially difficult for us for a few reasons. Similar to our search for land, our criteria continued to change and shift as we began to figure out what we really wanted and could afford.
If you're getting ready to start the custom home building process the best way to find a builder is by doing your research. We used sites like Houzz, Better Business Bureau, and even simple Google searches. It's also best to consider what type of builder you're looking for. Do you prefer a custom builder or a production builder? If you're not sure of the difference, NewHomeSource has a great post that breaks it down.
A production builder simultaneously builds a community of homes based on a library of floor plans, each with a limited array of personalization options. A custom builder typically creates a one-of-a-kind home that offers an even greater range of design choices that's often built on a single lot.
- NewHomeSource
We looked into semi-custom builders like Schumacher Custom Homes and production home builders like Drees Homes. We actually met with their staff multiple times and were really considering working with them. They each had a floor plan that we felt could work for us, but we were a bit hesitant because they weren't as custom as we'd like. If this was going to be our forever home, we expected it to be exactly what we wanted. After reading some reviews online and receiving some feedback regarding the floor plans we had selected, we decided not to go with either of them. The consensus from the online feedback we received was that if you're getting acreage, build a completely custom home that is exactly how you want it.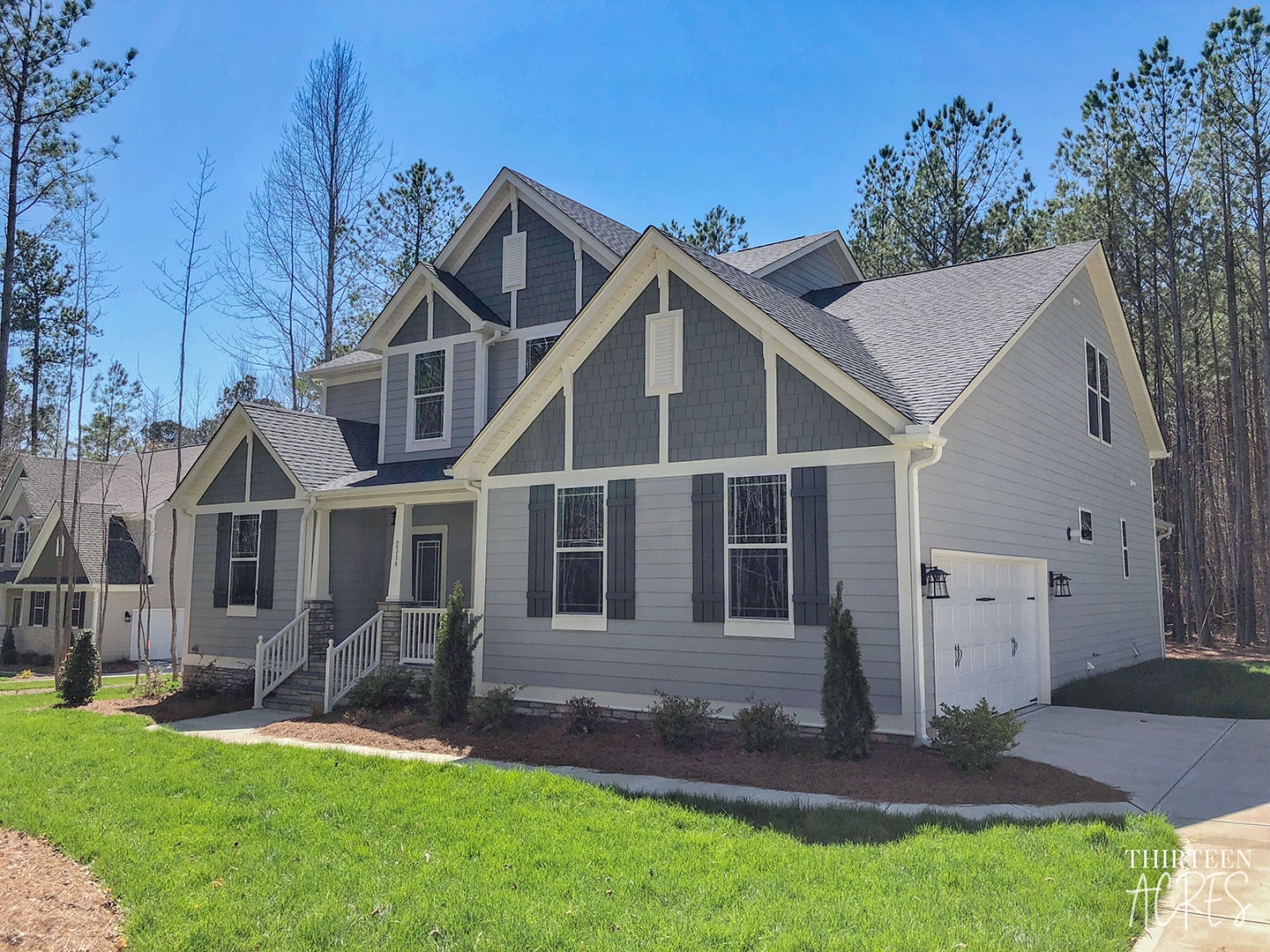 Once you figure out which type of builder is best for you, continue your research and find at least three to five builders in your area who have good reviews and who may build houses that match your style. We emailed each builder we were interested in and provided them with our basic requirements (location of our land or where we'd like to build, the square footage we'd like, and our budget) and asked if they were able to take on a project at this time within our budget. This initial email helped eliminate some builders who either didn't respond, didn't build in that specific area, or could not build our house within our budget.
When we first started to research and reach out to builders, it was in the spring, which we were told was quite a busy time for them. Our budget may have been a bit unrealistic as well. When we started this journey, we were planning to purchase land, build a house, and build a venue. We may not have been very realistic about how much that would cost. We knew what we could afford and what we were hoping to spend, and those numbers just didn't align with reality.
Those two reasons alone meant that many builders just didn't respond to our inquiries. They were either too busy (which is not a great excuse, in my opinion), didn't take us seriously, or were out of our price range. Don't be discouraged if you have a hard time getting in touch with builders. Continue to do your research and the right builder will surely come along!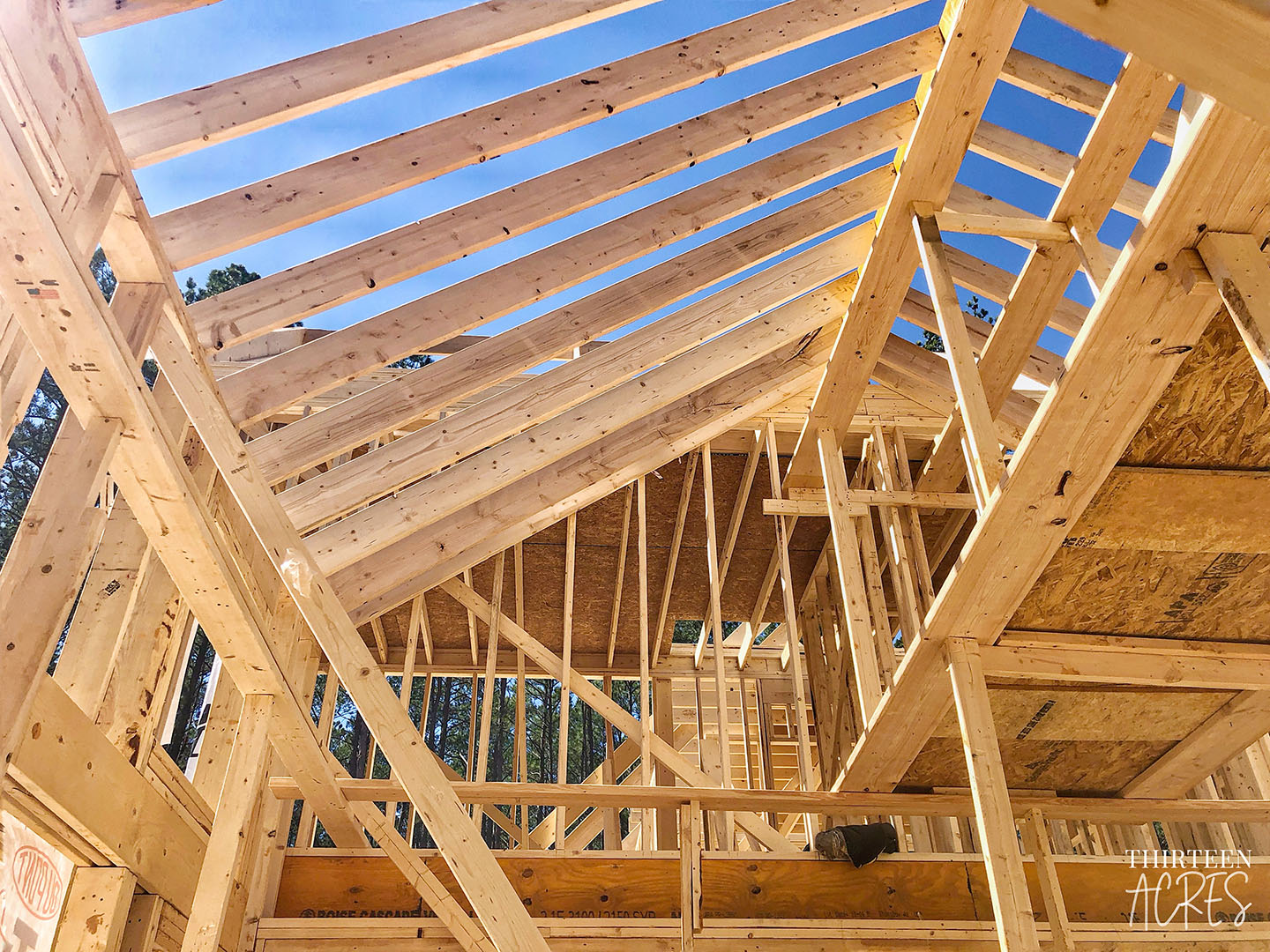 Once you're able to narrow down your search, set up a meeting or phone call with each builder and interview them. Make a list of questions beforehand, and be prepared to ask them about their company. Here's a list to help get you started:
How long have you been in business?
How many houses do you build at once/in a year?
Do you have limits on the customization that you offer?
What is your design and build process like from start to finish?
How long would a build like this take?
Can you create a floor plan or work from and modify an existing one?
Can you build within our budget?
How do you keep us informed throughout the build?
How do we select finishes: countertops, tile, hardwoods, etc.?
Can we do any of the work ourselves?
Do you offer a warranty?
Can you provide references to people you've built homes for in the past?
TIP: The example questions above can help you determine things like how much experience the builder has (how long they've been in business), how much time they will have to focus on your house (if they're not building many houses at once), and how much they believe in their own work (providing a good warranty).
Based on your conversations, you should be able to narrow your selection down to the top two or three builders. Once you've done this, reach back out to them to see if they can show you any of their houses that are currently under construction so that you can see the quality of their work.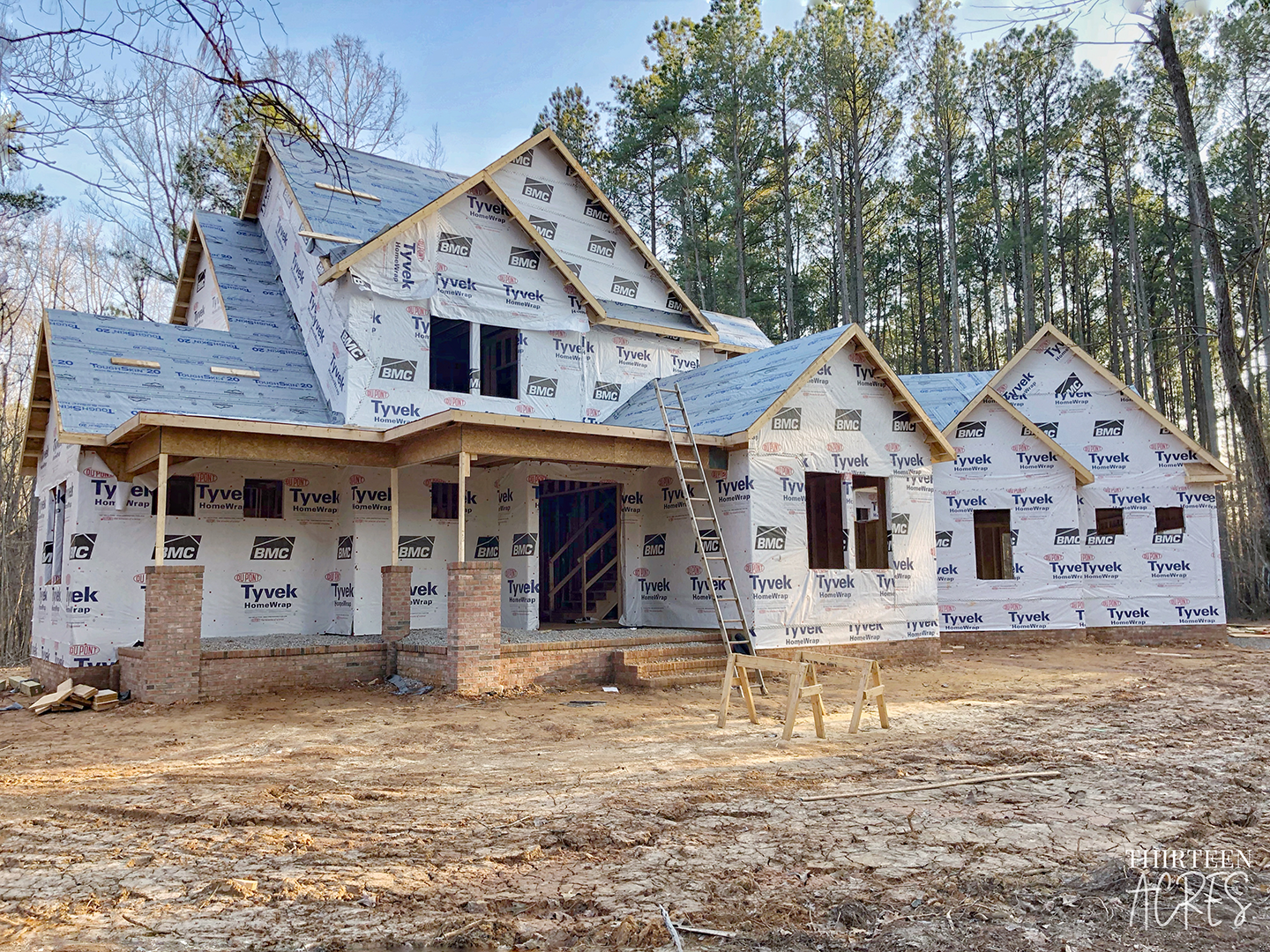 Unless you've narrowed it down to one builder at this point, ask each of them to break down the cost of the build for you. Even if you don't have a floor plan, they should be able to crunch some numbers based on the amount of square footage you're looking for, among other details, such as whether you want regular or high-end finishes, hardwoods or carpet, etc. Use all of the information that the builders can provide to determine which one best meets your needs.
Once we had found our land, we did more research on local custom builders. It was a little easier this time around, because we had the land, decided to hold off on the venue, and had developed a more realistic budget. We had spoken with three builders and were wavering between two.
We ultimately selected our builder, MorningStar Homes, because they could meet our needs within our budget, had great reviews, and they were extremely knowledgeable. Scott had also watched a few YouTube videos of the builder talking about their construction process, which assured us that they cared about doing things right, as they went in-depth on some details that many would normally consider unimportant. The builder was also timely in his responses to us - many of the other builders we had reached out to either never got back to us, or took quite a while to respond. We weren't about to hand someone a big chunk of change to build our house who couldn't email us back within a couple of days. To us, that was just an indication of how the entire process would go, which would be frustrating, to say the least.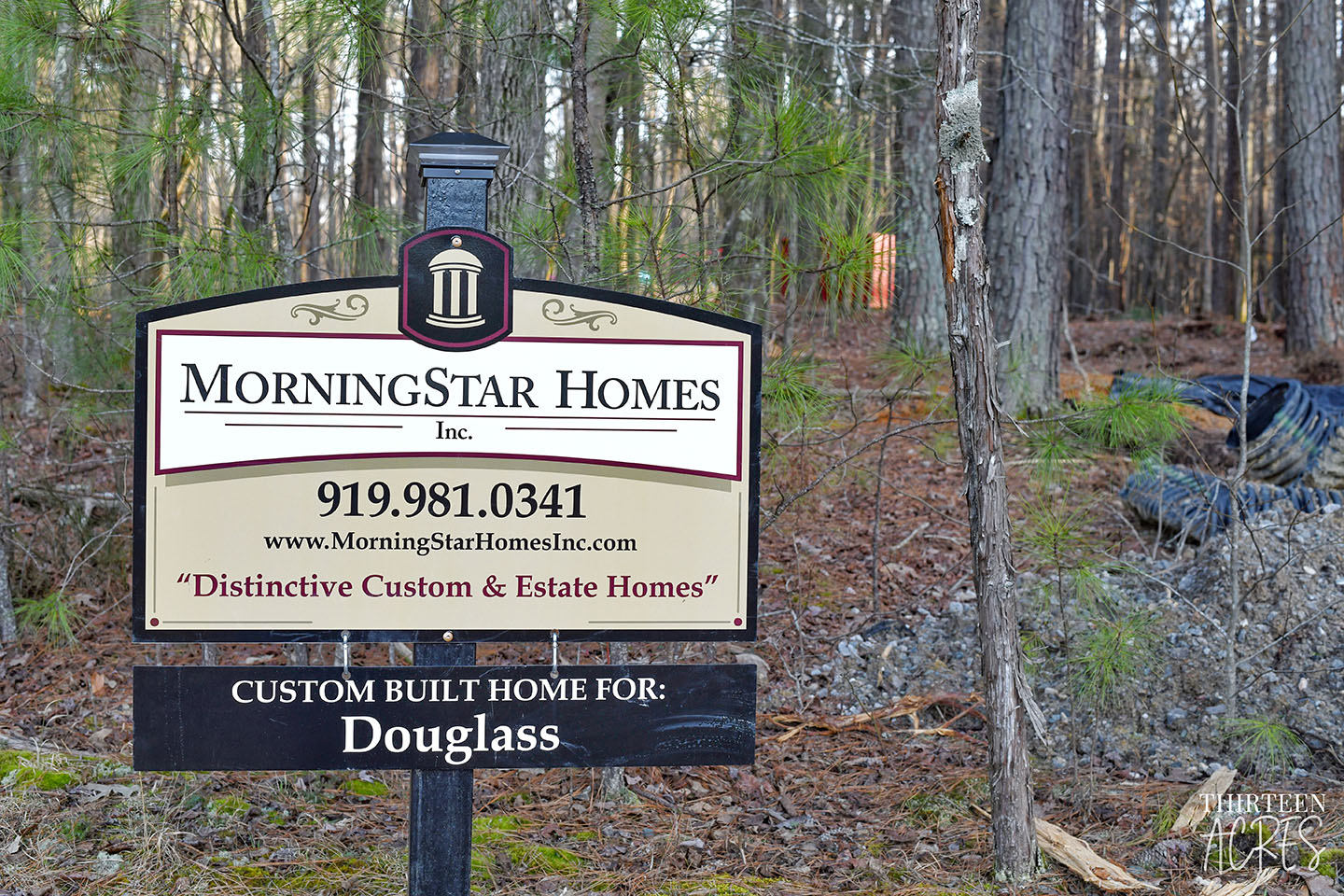 Make sure that you feel comfortable with your builder, the cost that is estimated, and the amount of customization that can be offered, and you'll be on your way to building your new custom home!