Once our lot was clear, we were excited and ready to see the house fill that space back up. The foundation was the first step to that and it was the first time we could finally visualize the size and shape of the house in real life!
It took just a few days for the footings to be dug and for the concrete to be poured.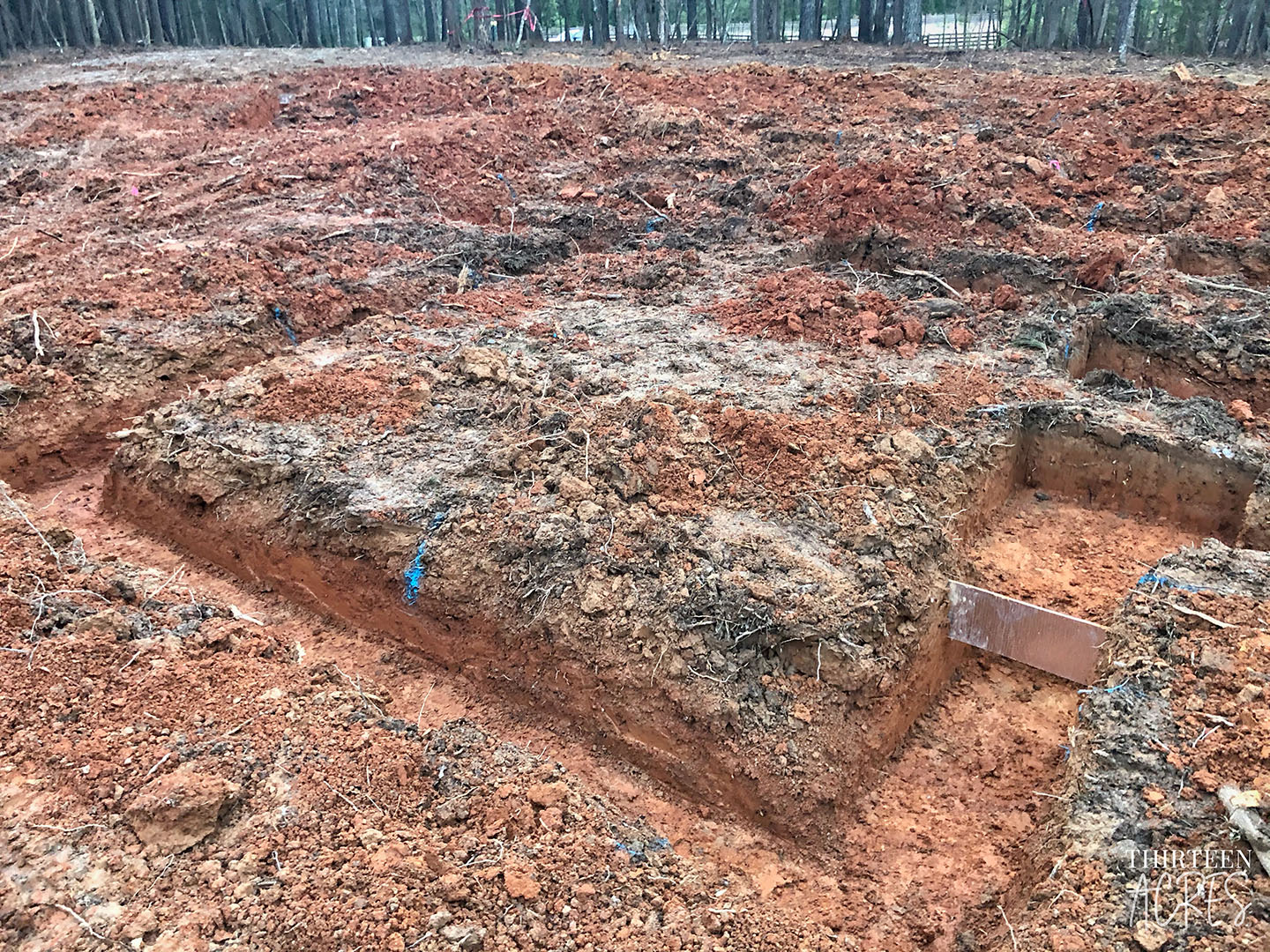 Once the footings were poured, it was time for an inspection. Supplies, like the concrete blocks and bricks, were delivered and the crew began moving the blocks around to their necessary locations.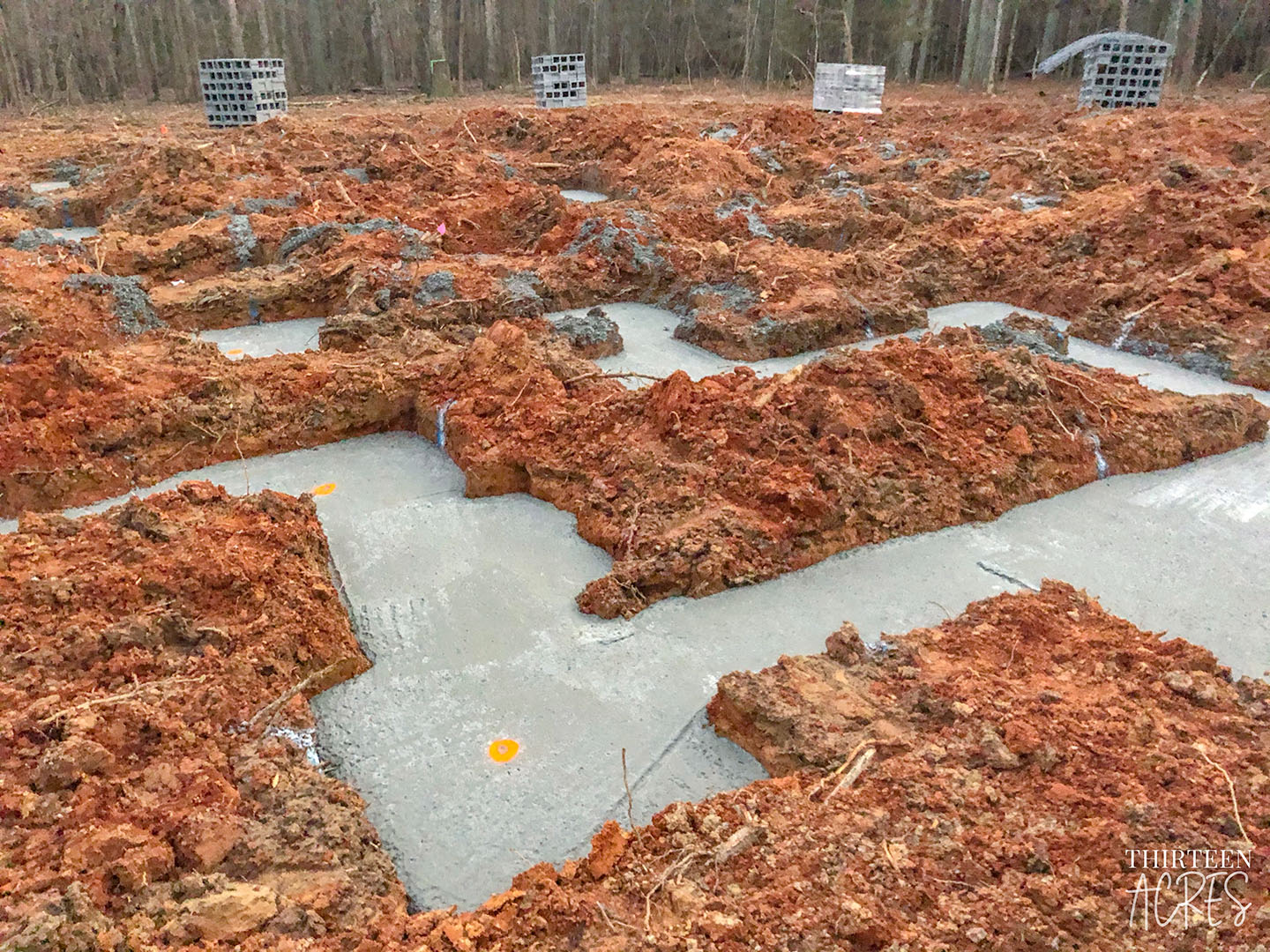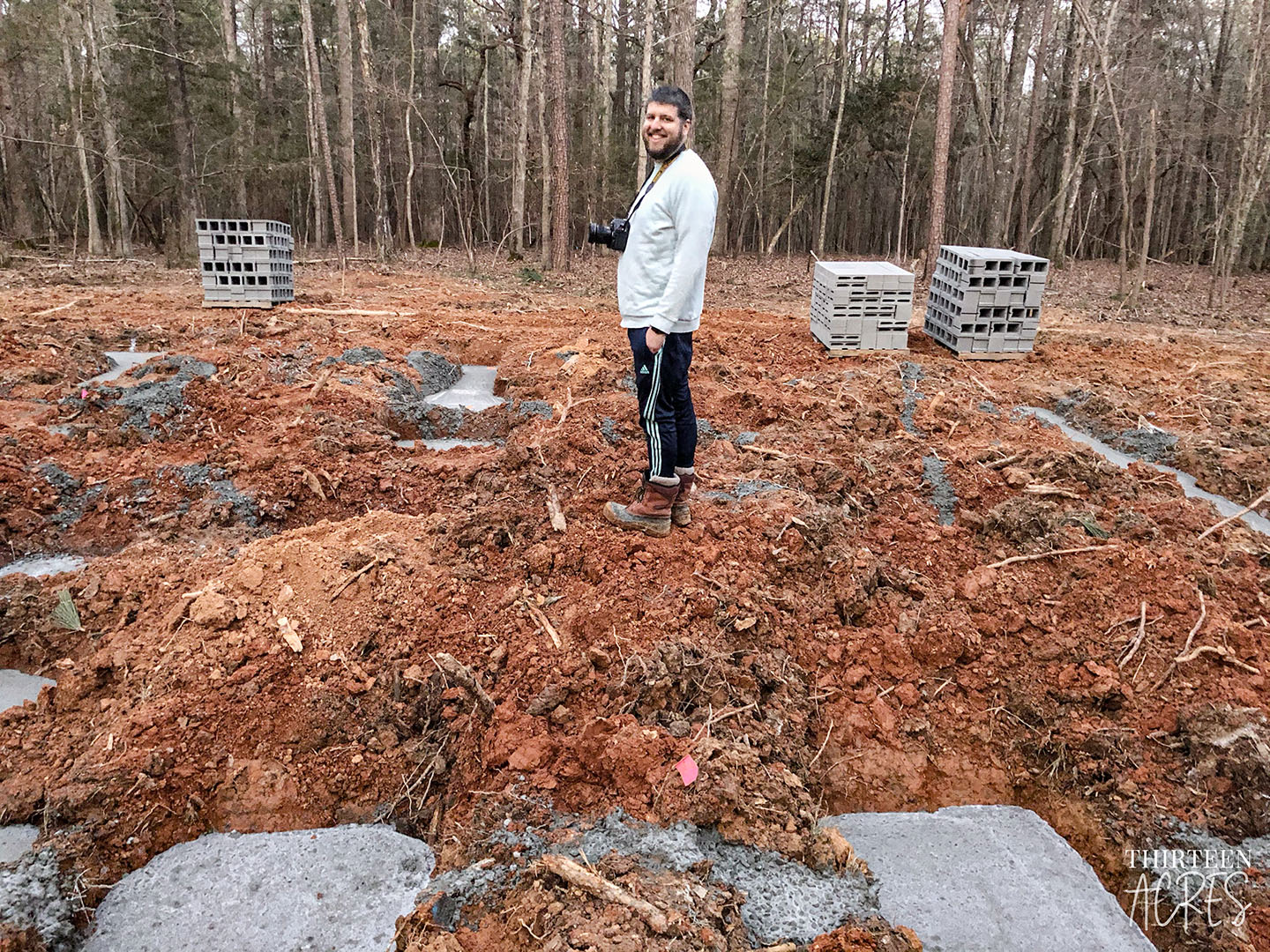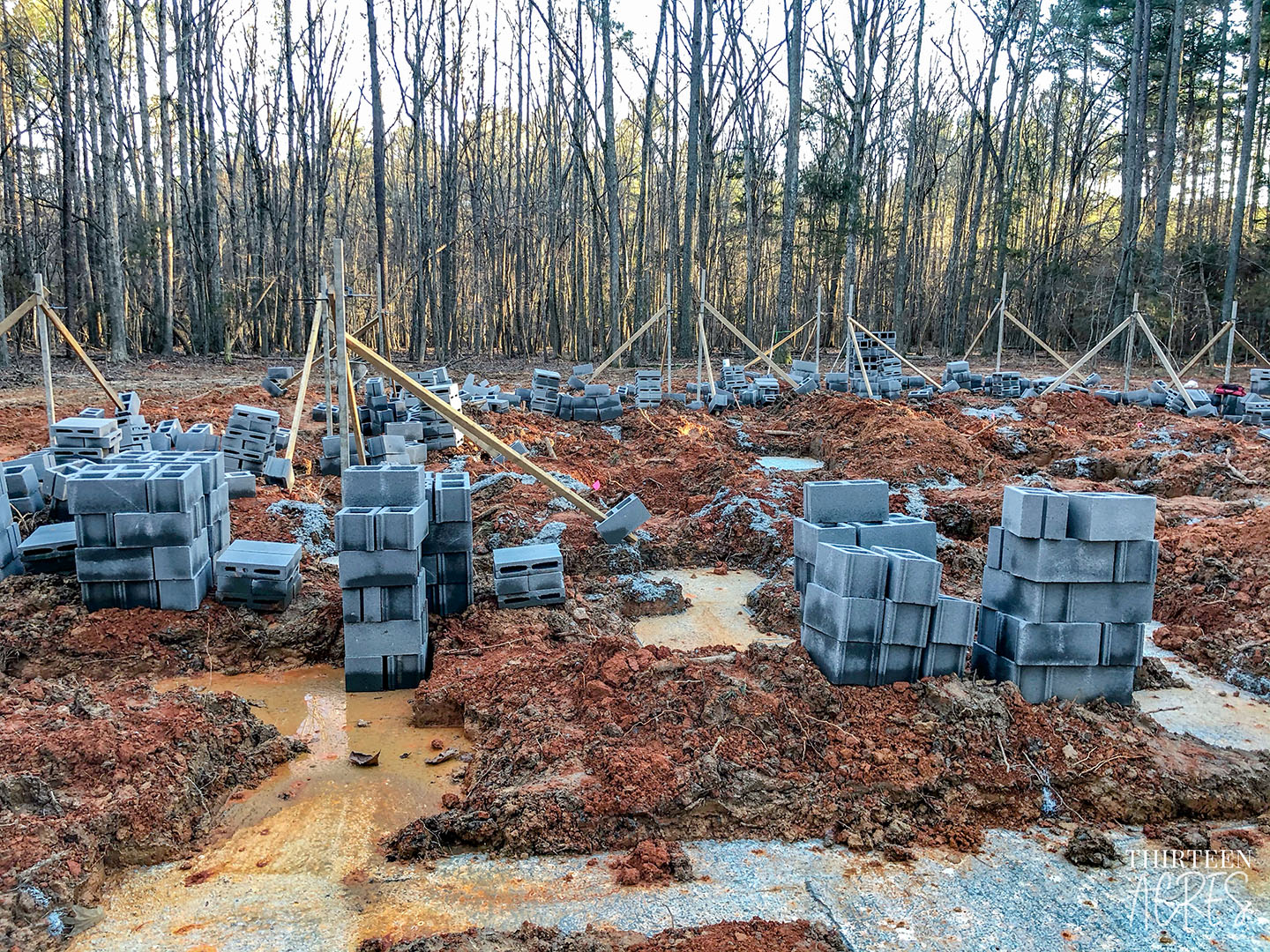 In just a week we had a foundation - and a temporary power pole!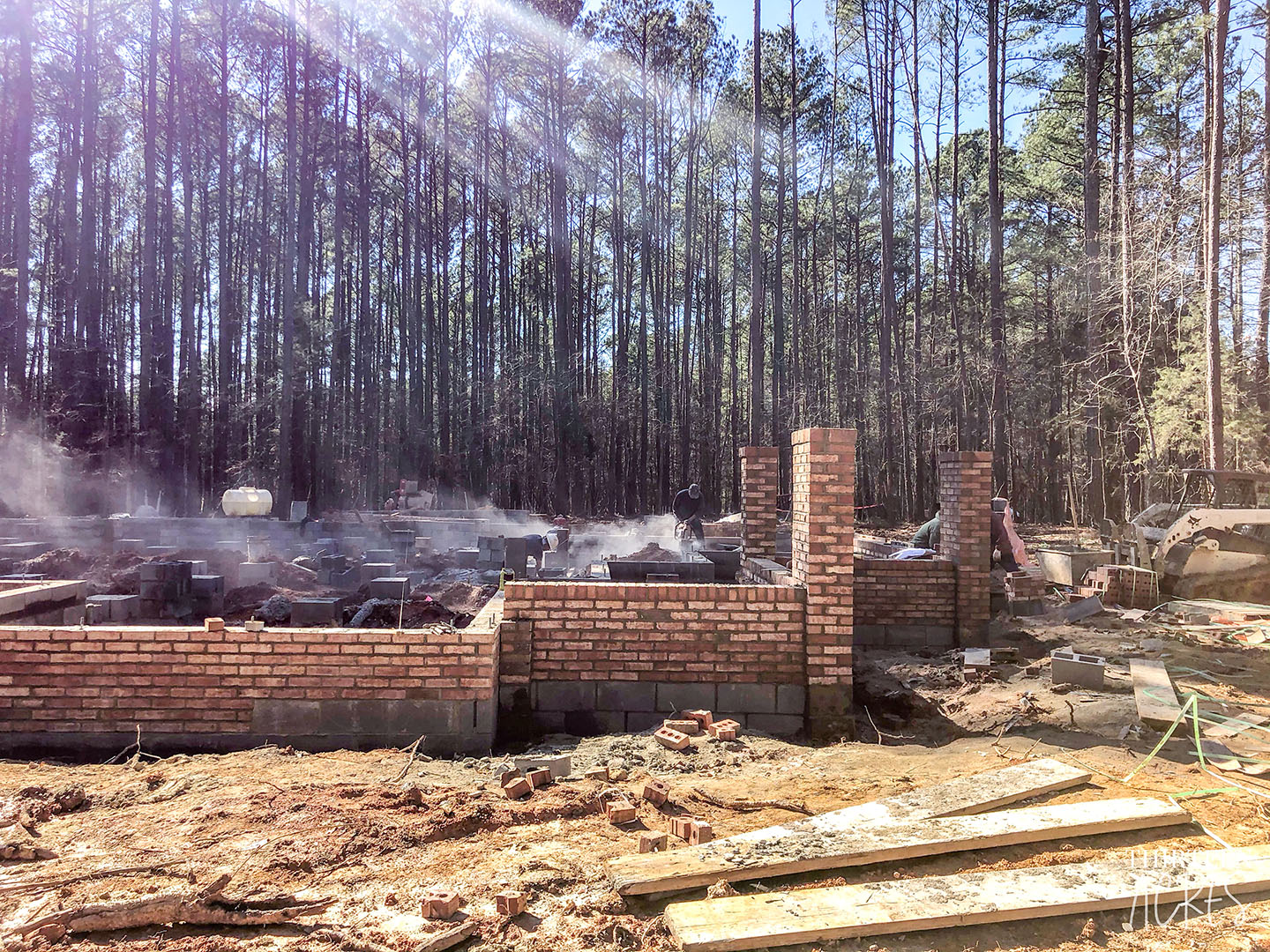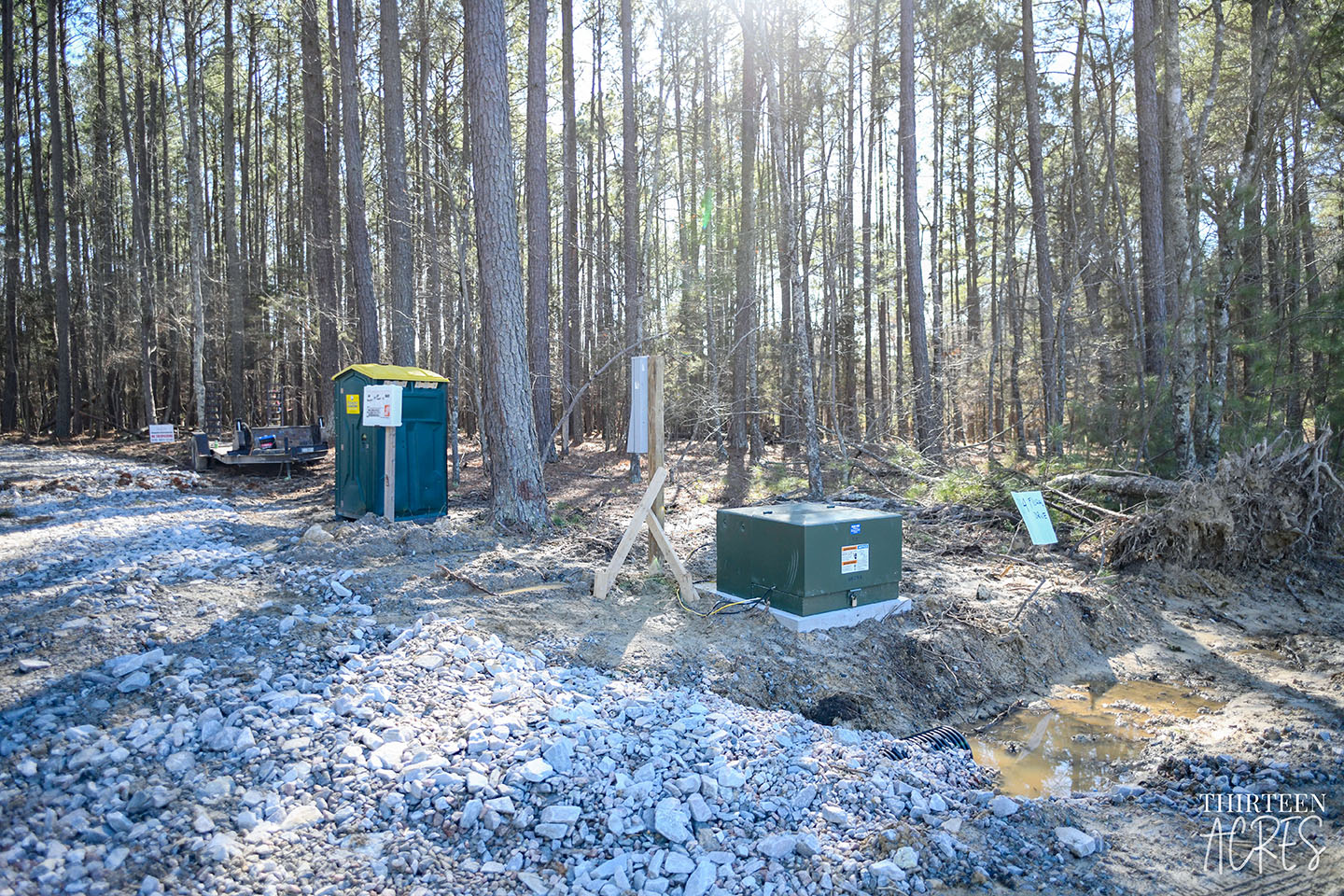 Just a few days later, we could see that they had applied waterproofing to the bottom of the foundation walls.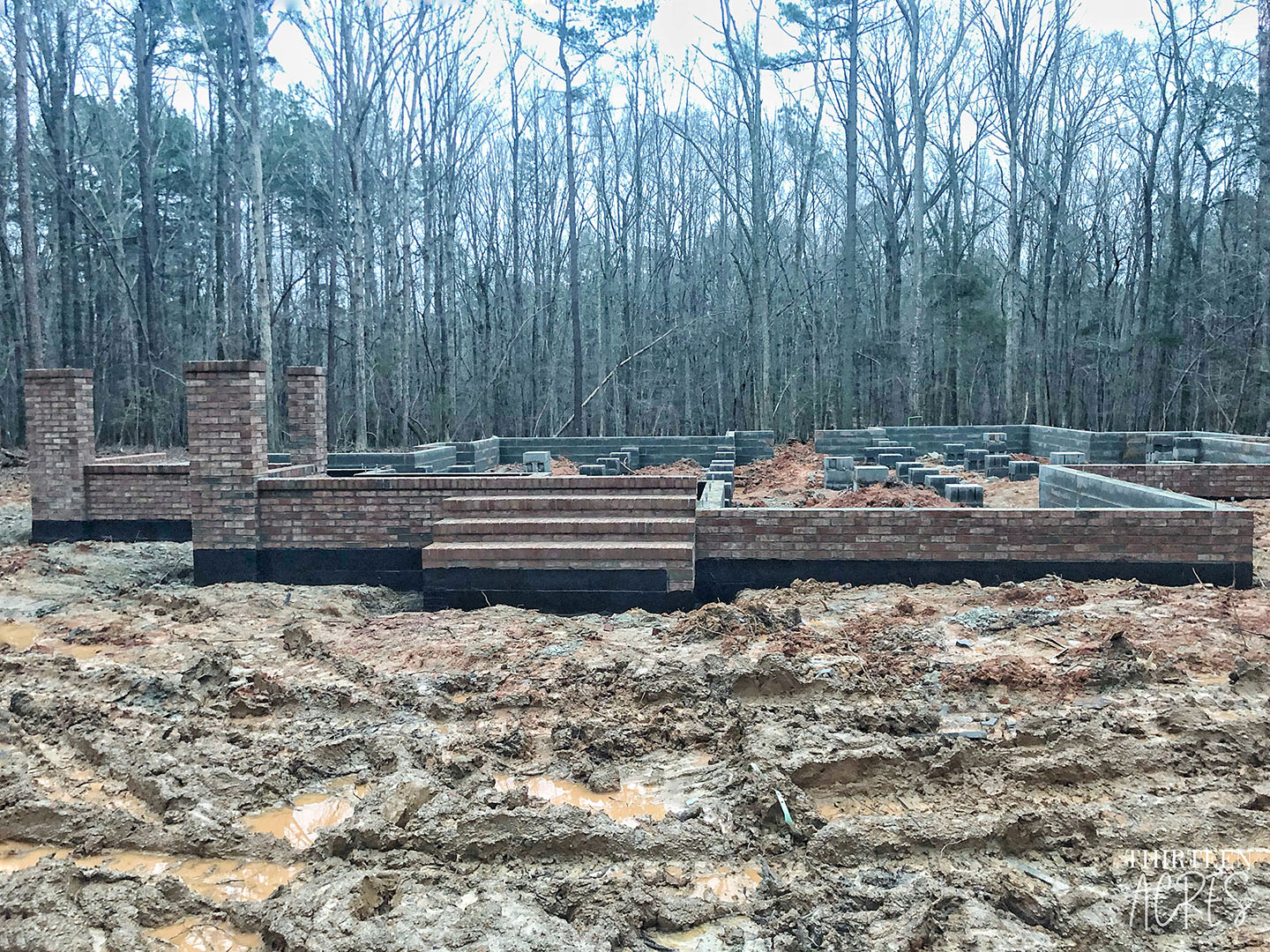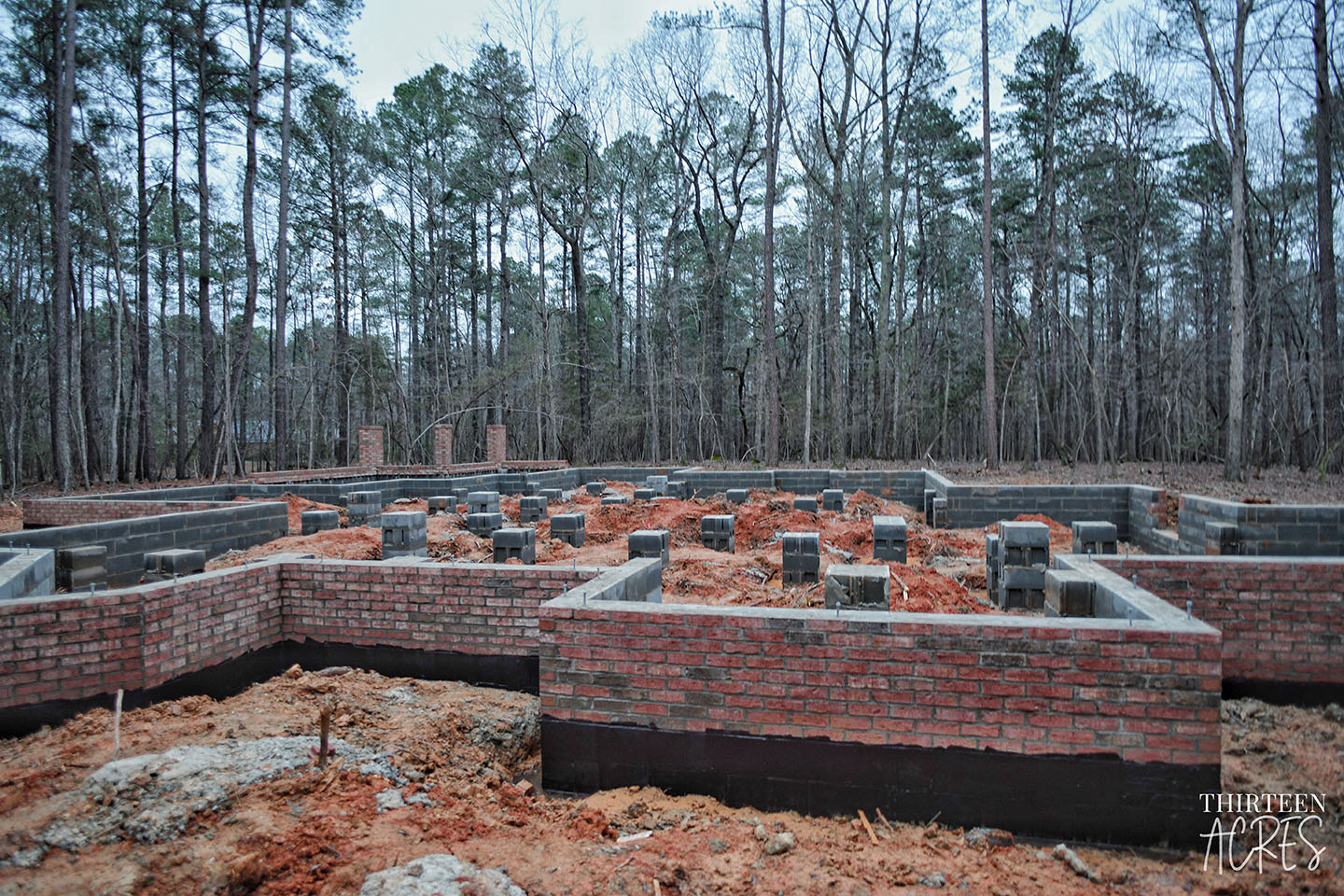 The yard was graded and the ground within the crawl space was flattened to prepare for the temporary moisture barrier. Gravel was also delivered for the base of the front porch and the garage.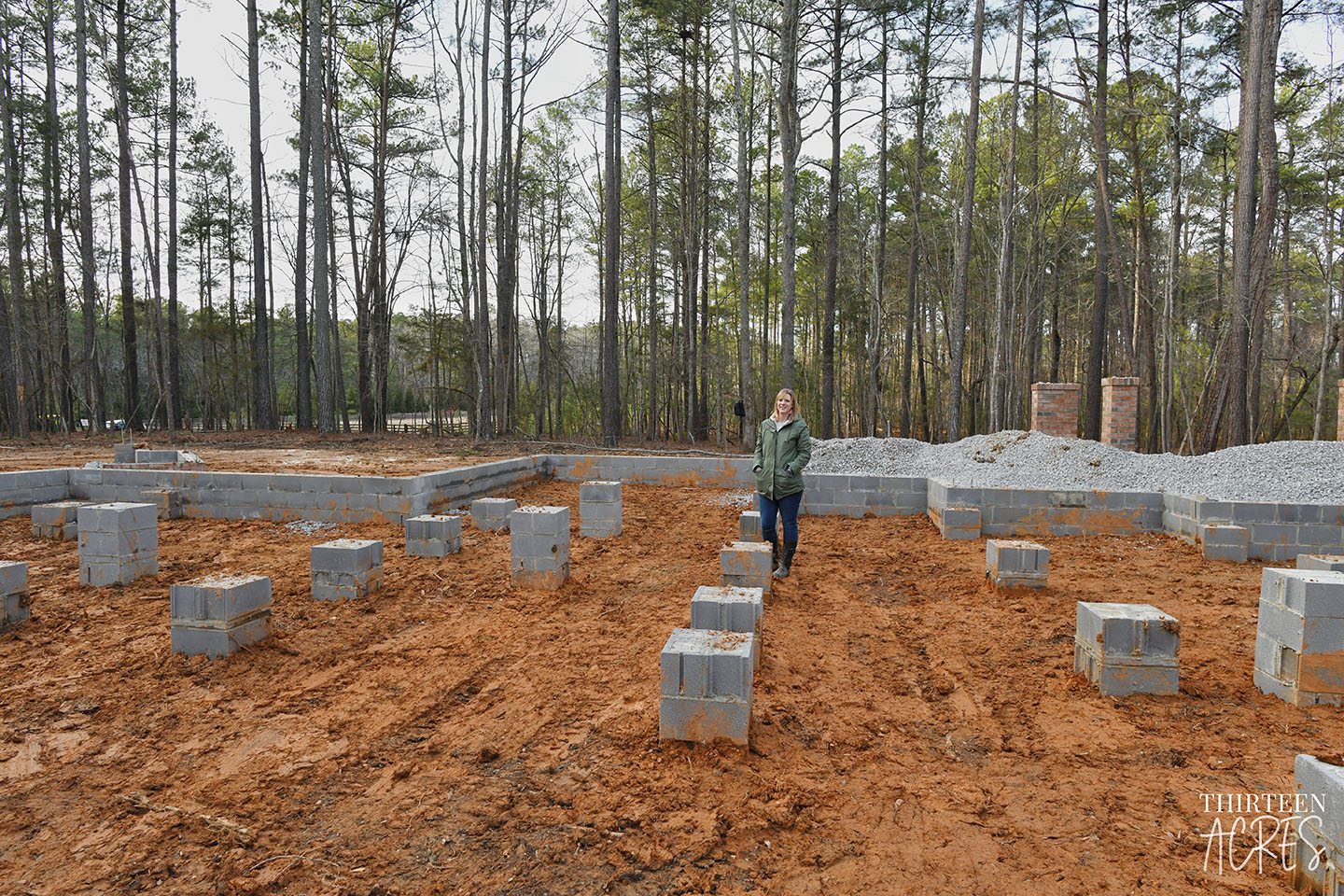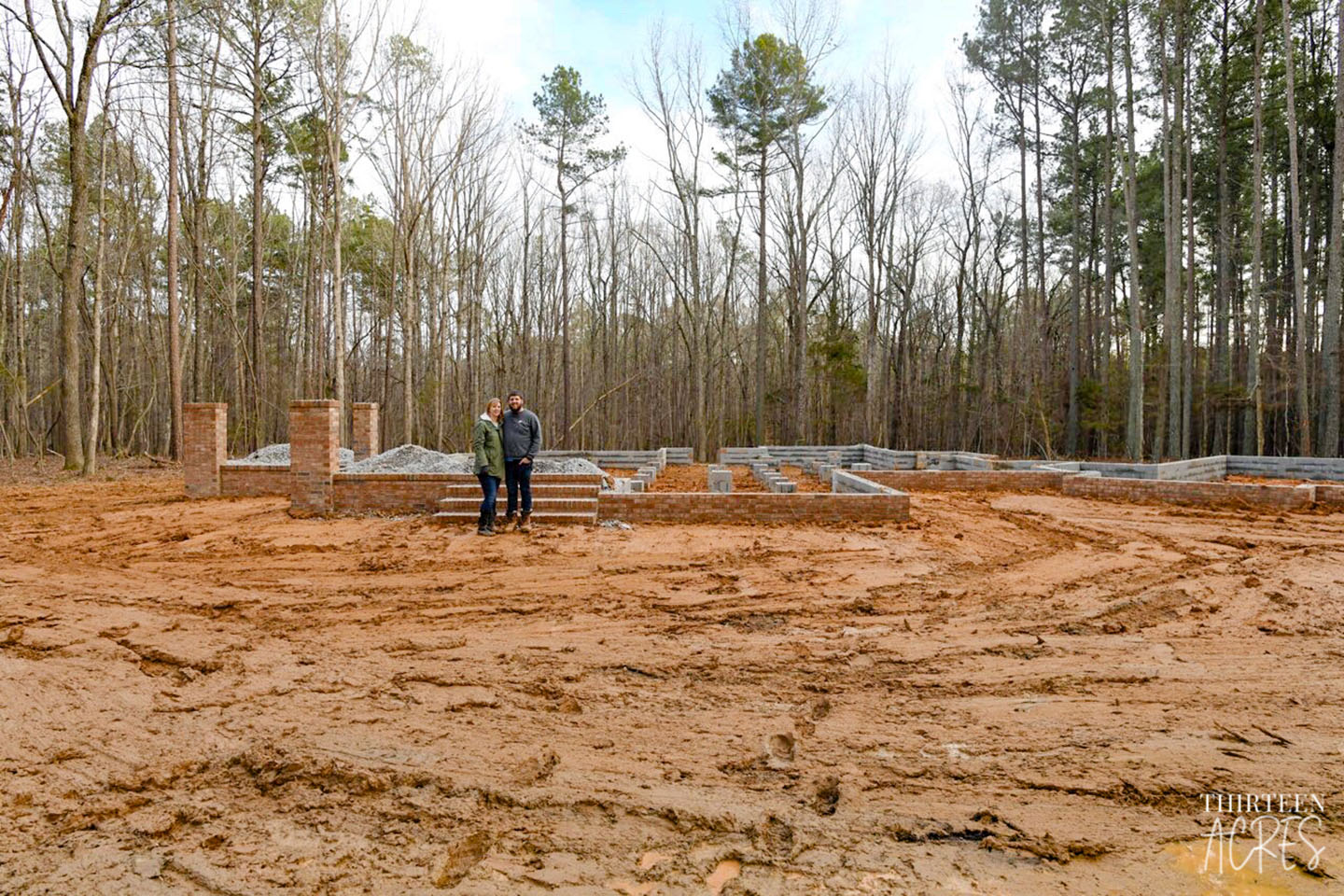 Gravel was spread.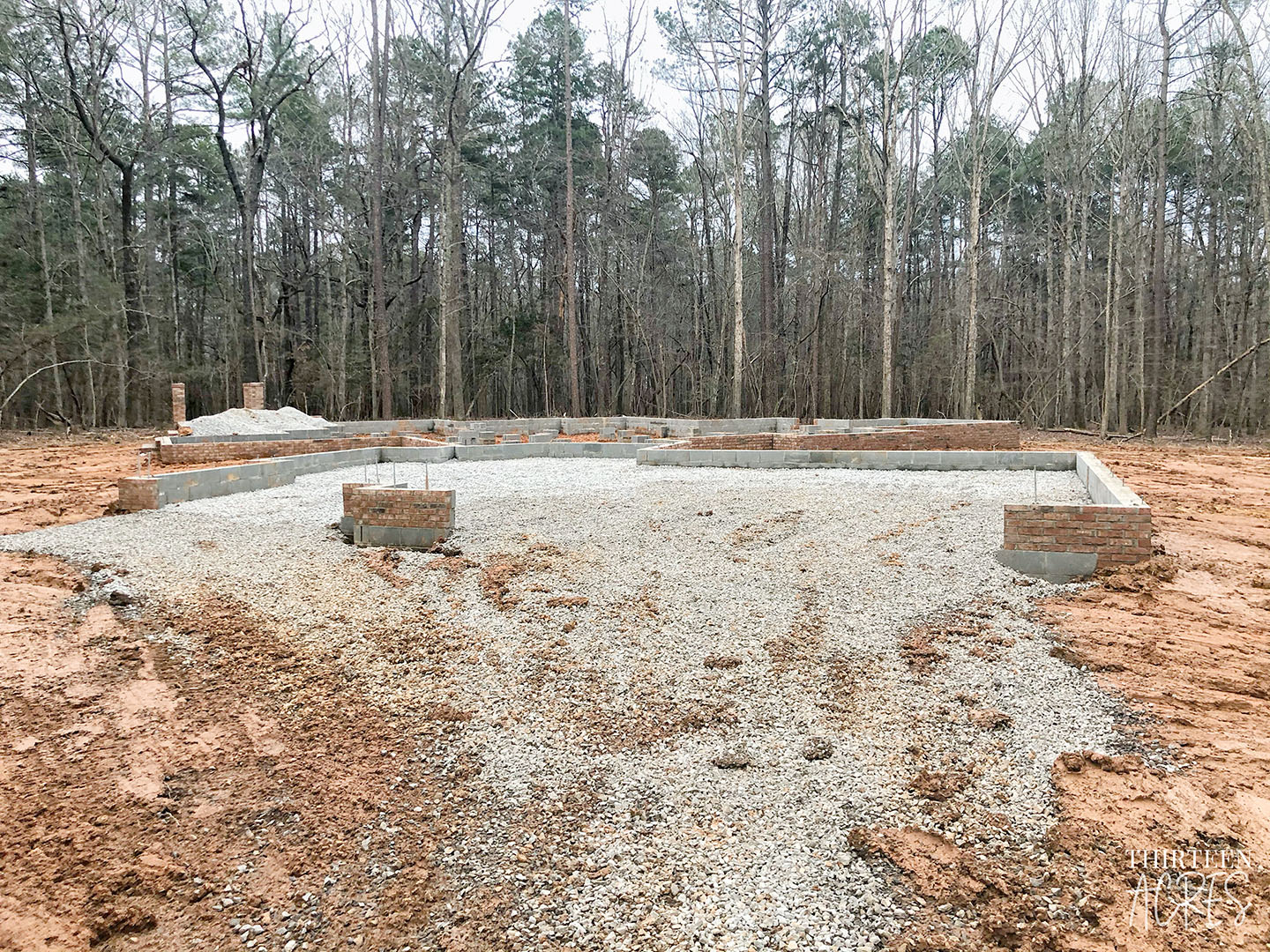 The temporary moisture barrier was installed so now framing could begin!