Now that our home is complete, we wanted to share a few tips and tricks that we learned along the way.
Research: the minute you start considering a custom home, start your research! Familiarize yourself with the home building process. Reach out to others who have built, and ask them about their experience and any questions you might have. Determine the pros and cons to figure out if this is really the route you want to take. It's long and difficult, but if you're looking for something specific or custom that you haven't been able to find on a house hunt, it can be completely worth it. Once you've done your research to determine if this process is right for you - there's more to learn.
You'll want to consider: builders, land, the types of finishes you may want in your home, appliances - research everything! We are huge advocates for doing your due diligence. The more informed you are, the easier the process will be when you get started!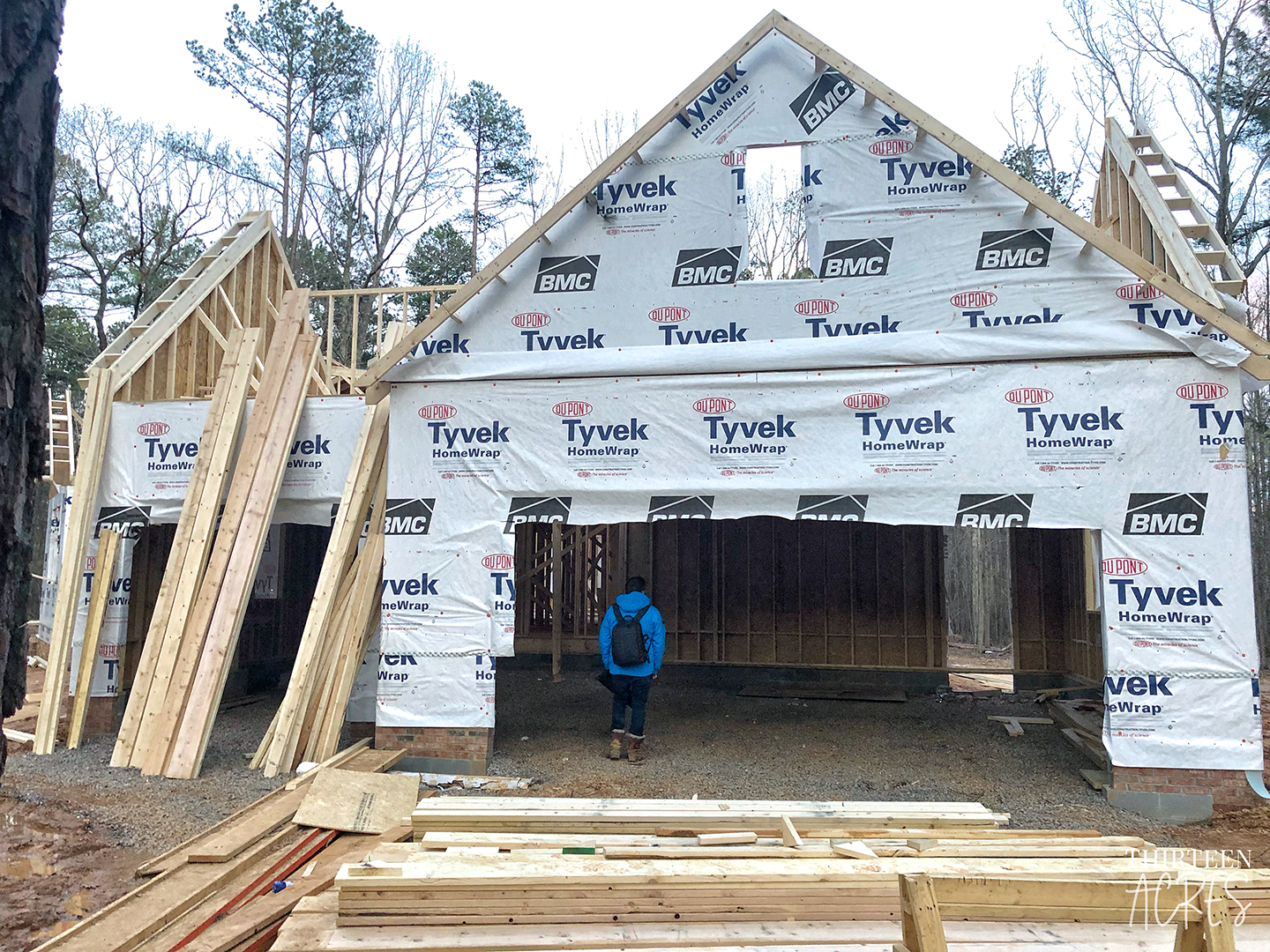 Figure out your finances: Before you even decide that home building is the route you want to take, get pre-approved. You'll need to do this regardless of if you build custom or buy an existing home. Sit down and look at your finances - how much do you feel comfortable with? Remember to factor an overage amount into your budget, too. Building a custom home on a custom lot can bring about unexpected expenses. Most people recommend a 20% overage budget, so even some of the worst case scenarios won't stop you. And in the best case scenario, you have some money at the end to spend on furnishings for your new home!
TIP: Some builders will try to lure you in by giving you a low-ball price, which only includes the barebones options. If you're able to provide specific details before you get under contract, you can hopefully avoid some of those surprises early. As we mentioned in a previous post, we picked most of our selections up front so that our builder could give us an actual number based on real costs, rather than allowances. If your builder does this, great! If not, you may want to do some of this work yourself by creating your own spec sheet that lists all of the things you know you want in your new home. You can include photos with the spec sheet and provide it to your builder, which will give them a better idea of your expectations, and in return, you'll get a more accurate bid.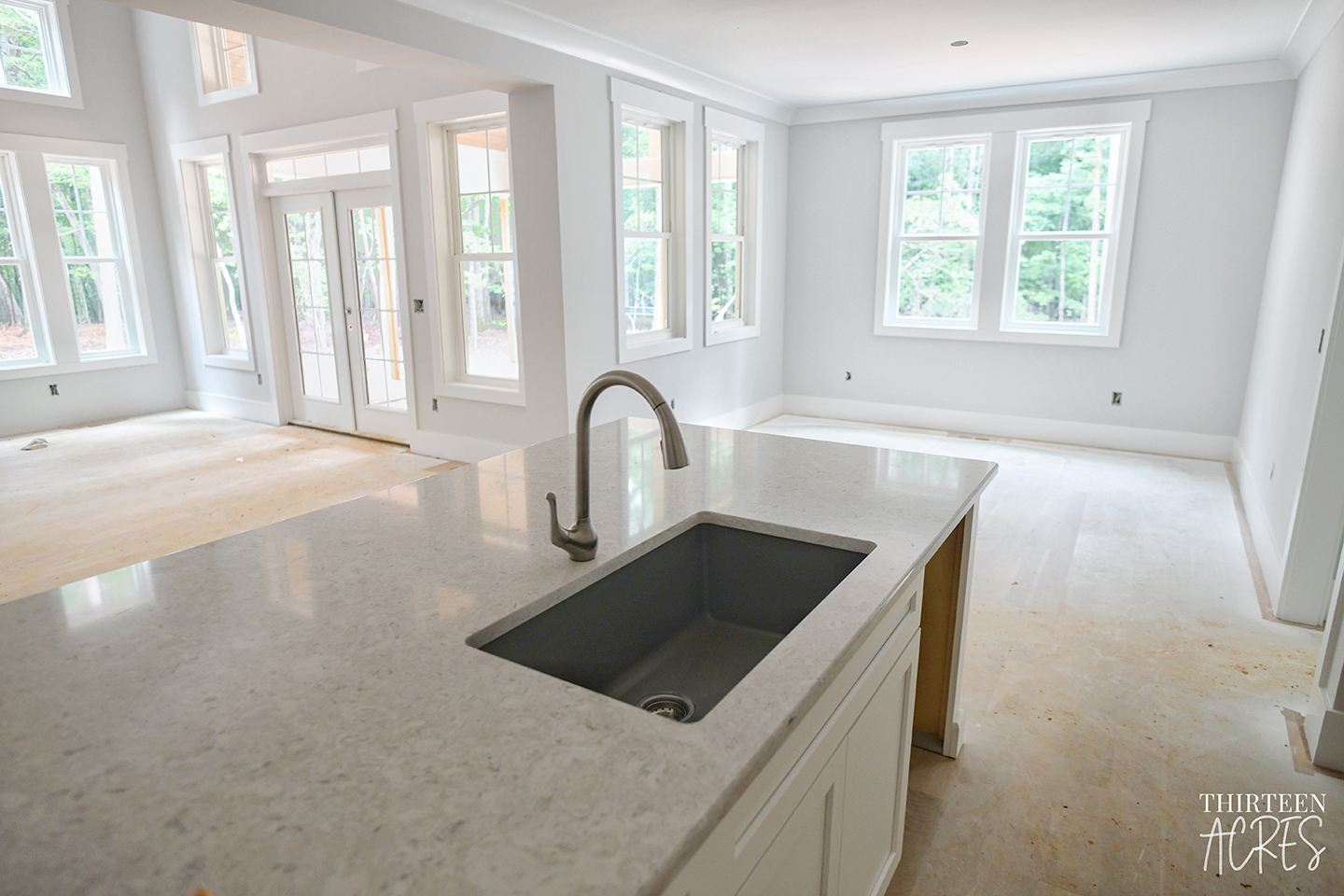 Communication: This is key. It can mean the difference between your dream or your nightmare. Communicate! With each other and with your builder.
Don't be afraid to ask questions and point out when you're unhappy with something. This is YOUR home and you're spending a lot of money to have it built to your specifications - make sure everything is done how you expect it.
Visit the house as often as you can: Not only is it fun to watch your house be built right before your eyes, but you'll also want to check in on the build whenever possible to ensure that everything is being done as you expect. The more often you go, the quicker you can catch errors or make changes. If you're there more frequently, it's also easier to make on-the-fly decisions that you wouldn't have been able to make otherwise. We visited one day mid-way through them insulating the walls and realized that it would be nice to add some insulation to help reduce noise from our living area to our bedroom. We were able to ask our builder to add that, and it was done the next day!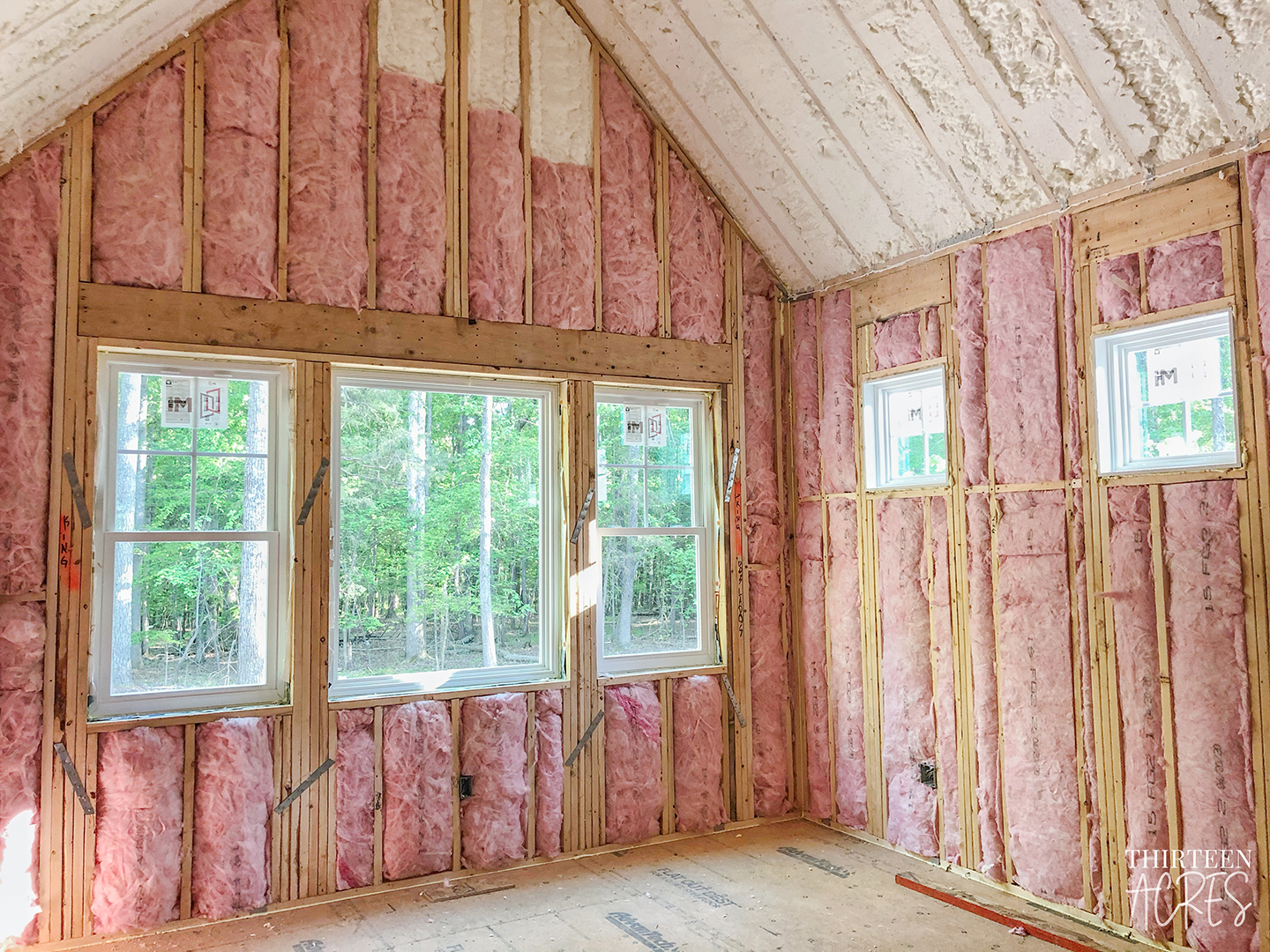 Be open to feedback: You may think you know exactly what you want and need in your home but be open to feedback. When our builder first showed us the design of our home, we thought we wanted a larger island, mainly because it looked like our kitchen had room for it. Our builder pointed out that it would cost more, and, more importantly, the additional space on the island would mostly be unreachable. Ultimately, we agreed and decided not to get the extra-large island. Another way we were open to feedback was with our walkway. We marked out our idea for the location of the sidewalk. After our builder had a chance to see it, he suggested pulling it away from the house to allow for more room for landscaping, which was something we hadn't considered.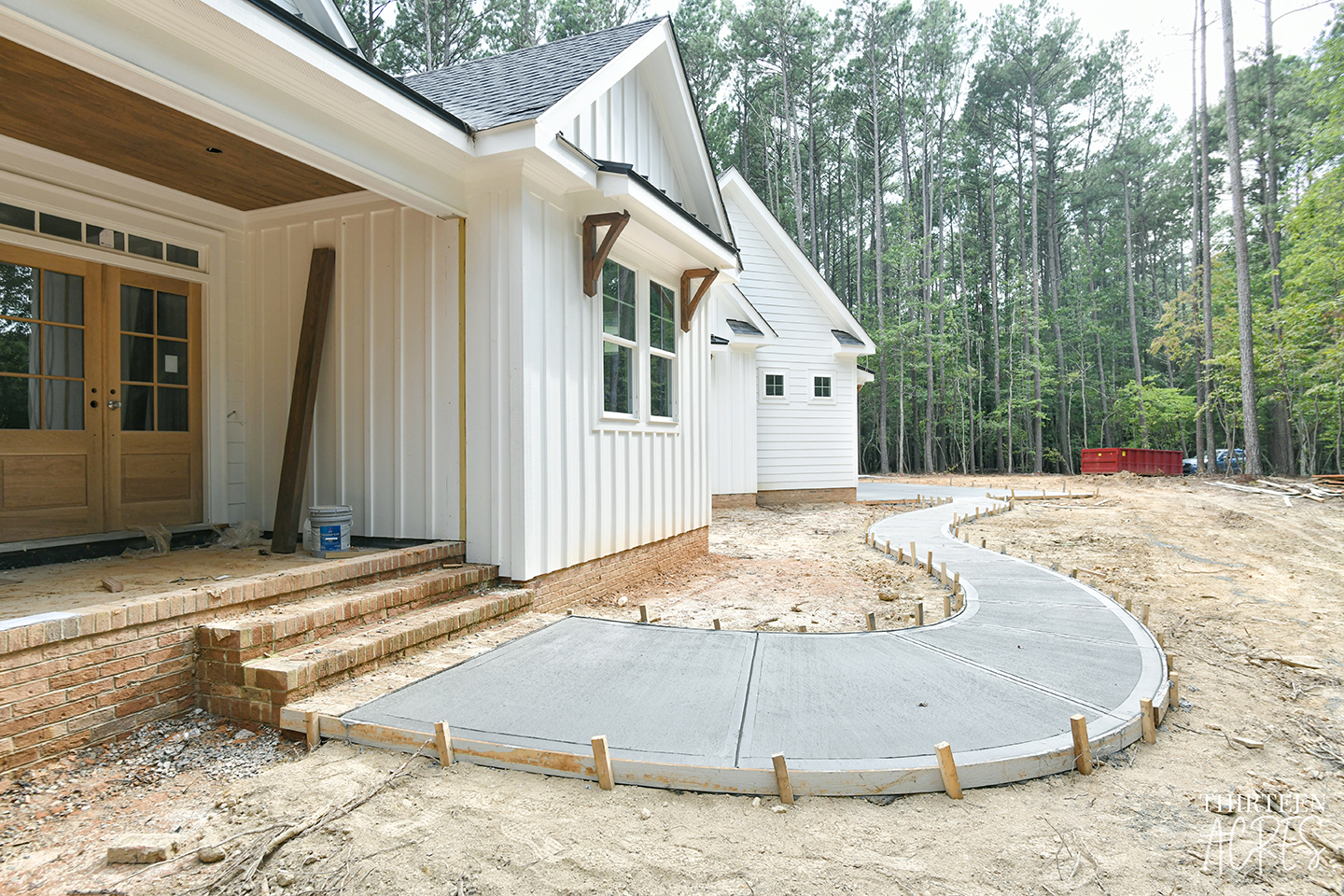 Get ready to make a lot of decisions: When you're building a home, you're faced with an endless list of choices to make, and it can become very overwhelming. More often than not, our decisions came down to cost. Is it really worth an additional $2,000 to install the garage doors we love, or can we save that money for something more important and get similar doors for less? Some other things to consider:
Is it something that can easily be changed or upgraded later on? For example, we know many people stick with very inexpensive builder grade light fixtures, knowing that they can easily install the light fixtures of their dreams later on.
Is it something you can and want to do yourself after you move in? We really wanted to have epoxy floors in our garage, but the price to have them done is quite expensive. We enjoy doing things ourselves, so we did our research and felt confident that it was something we could do later on to save money. On the other hand, adding spray foam insulation was something that both of our families mentioned being well-worth the cost, and it's much more difficult to do later on. While that was an expensive decision, we ultimately decided to go for it because it wasn't something we can really do ourselves, and it would be much harder to accomplish later on.
Be patient and remember to enjoy the process: Building can be a long and frustrating process, but if you plan things right and don't get too caught up, it can be so fun and exciting. Just remember that most of the things you'll start to stress over really aren't worth stressing over. Take a breath and remember that you get your very own home at the end of the process!